The Långaryd family
Långaryd is a small village located in Sweden in the municipality of Hylte, in Halland county. Långaryd is unique because of the big Långaryd family that originates from here. This family is now days spread all over the world, you can find them in every continent in the world, in every state in America and in all municipalities in Sweden (except one, Bjurholm). Counting from the oldest known family member, there are over 250 000 descendants and in-laws.
The Guinness Book of Records
The Långaryd family has two records in the Guinness Book of Records: The world's largest family genealogy and the world's largest family meeting held in Långaryd 1991.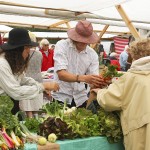 Långaryd's fair 2014
Sunday 31st of August at 10-15
Långaryd's fair is an old fashioned market, held in the traditional marketplace in Långaryd. Here you can find crafts, flowers and food for sale. We also offer entertainment and activities for children.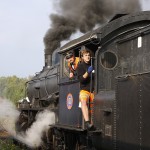 Veteran train days in Landeryd
Tågdagarna i Landeryd or Veteran train days in Landeryd is an annual event that takes place during the first weekend in September. Welcome to a fantastic weekend in Landeryd, filled with steam locomotives, exhibits and entertainment. Over the past year, the event has grown to become the largest annual event for the museum trains in Sweden when about 10 000 visitors comes to Landeryd. Tågdagarna in Landeryd is organized by non-profit organizations in Hylte and parts of Gislaved.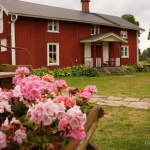 Family reunion in Långaryd
Are you a member of the Långaryd family? We are working together with Hallands Affärsresor in order to be able to offer you travel management to and from Långaryd. Hallands Affärsresor will help you to organize you family reunion, hotel bookings, catering and transport such as with train and/or flights to and from Långaryd and Landeryd. Hallands Affärsresor can also help you with your other travels in connection to Långaryds Marknad (Långaryd's Fair), or on your continued journey in Sweden/Europe.
Contact us, and we will help you plan your trip- it doesn't cost anything to ask!
*with reservation for availability
Contact:
(+46) 0345 – 711 00
info@hallands-affarsresor.se
www.hallands-affarsresor.se